Meet the Trainer
WoofGang
owner/dog trainer/behavior consultant
Laura Garber
,
CPDT-KA
,
CC
,
FFCP
,
CBC
, is a professional member of the
Association of Professional Dog Trainers
(APDT) and is certified by the
Certification Council for Professional Dog Trainers
(CCPDT), the first national certification for dog trainers. She is a
Fear-Free Certified Professional
trainer, a member of the
International Association of Animal Behavior Consultants
, and a Cat Behavior Counselor through the HSUS. She is a mentor trainer for
CATCH
and
ABC
Dog Trainers Academies and is an approved
AKC Canine Good Citizen
(CGC) Evaluator.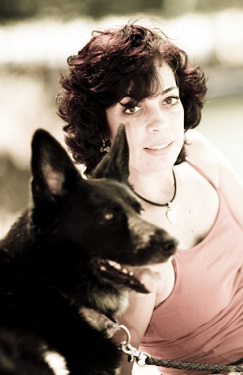 Besides her work with private clientele in the metro Philly area, Laura has built behavior programs for the
Pennsylvania SPCA
in Philadelphia and for the
Town of Hempstead Animal Shelter
on Long Island, training and rehabilitating shelter animals. Her shelter experience also includes work as a behavior consultant for the
Brandywine Valley SPCA
, located in PA and DE, and for Long Island rescue groups
Last Hope
and
Forgotten Friends of Long Island
, as well as for the
Liberty Humane Society
in northern NJ, among others. She began her shelter career as a Behavior Counselor for the
ASPCA
in NYC.
Laura's education includes having graduated with honors from the Dog Trainers' Academy at the San Francisco SPCA and a training internship with the
Monks of New Skete
. A graduate of the University of Pennsylvania, Laura regularly attends seminars and conferences in canine behavior, behavior modification and training. She has had the opportunity to learn and train with such great trainers as
Pam Reid
,
Jean Donaldson
,
Patricia McConnell
,
Suzanne Clothier
,
Sue Sternberg
, and
Pia Silvani
, to name just a few. Because of her passion for an understanding of the behavior and ethology of more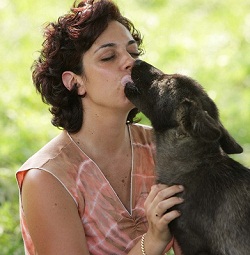 than just the domestic dog, Laura attended a seminar comparing wolf and dog behavior at
Wolf Park
in Battle Ground, Indiana, and she worked with the dolphin trainers at the
Dolphin Connection
, a Florida facility touted for its marine mammal education, breeding and research techniques. Laura has attended TTouch (
Tellington Touch
) training as well as studying Companion Animal Natural Health and Nutrition with
Clayton College of Natural Health
and even dabbled in a seminar in animal communication!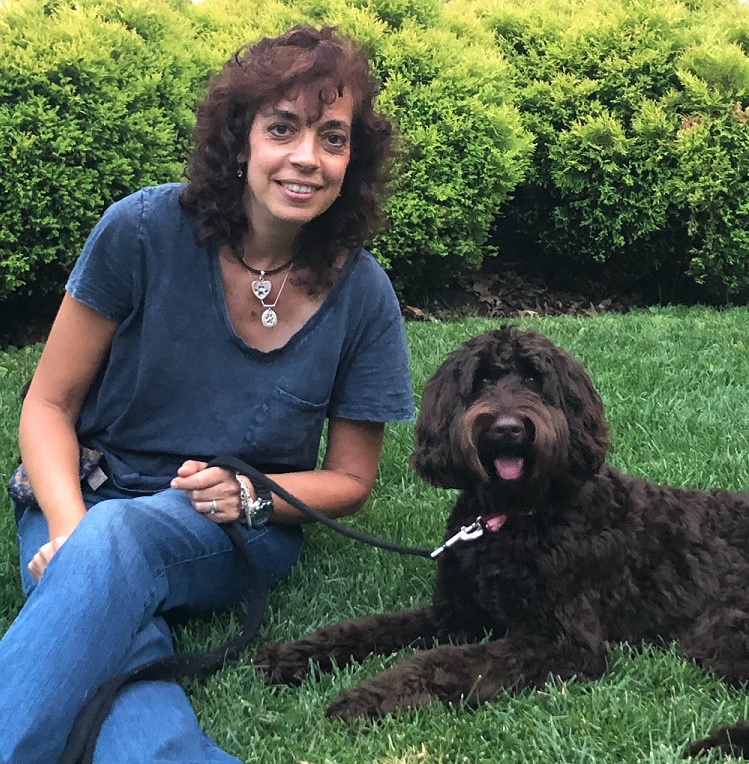 Laura has authored articles about dogs and dog behavior in such animal-centric magazines as
Your Pet Connection
and
The Animal Companion
, and on-line resources
Dog Service Network
,
Cliffview Pilot
, and a magazine for young people called
Kidz Buzz
. She has taught webinars in shelter training with the dog trainers' online educational resource
Dog Trainers Connection
and published the book
Bringing Up Puppy
about the proper training and socialization of a new puppy. A guest lecturer and "Ask the Trainer" speaker for shelters and rescue groups, doggie daycares, pet stores, and dog fancy groups throughout the Northeast and Midwest,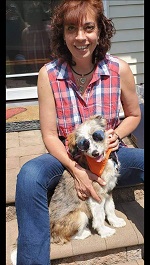 she's been a guest on a call-in radio show called
Freewheelin'
on the Sirius Radio's Road Dog channel and on the
Today Show
website. And she has had the fun challenge of training animals for movies!
Laura believes strongly in strengthening the bond between human and companion animal. For this reason, she regards training as an exercise in building relationship rather than obedience. Such an approach promises greater understanding and symbiosis within our family packs.
Her own pack includes rescued German Shepherd Tilly and an unruly herd of kitties, Django, Steffi, and Luna. Just for fun, Laura and Tilly have achieved a novice tricks title together!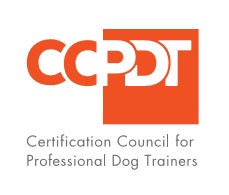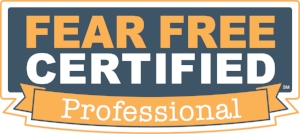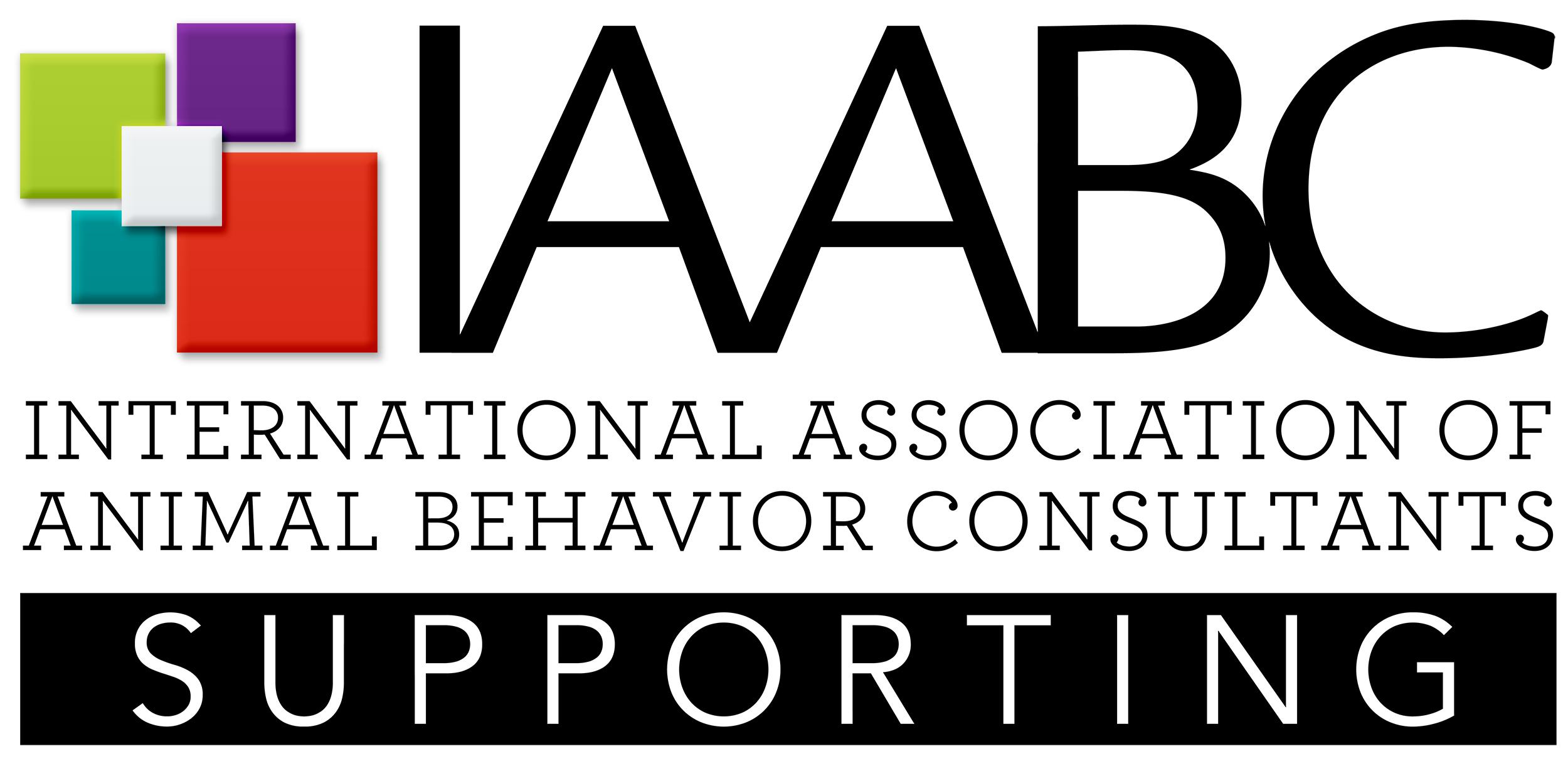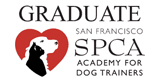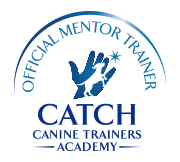 Client Testimonials

"I just wanted to drop you a note to say thank you. Jaxx is so much calmer and better behaved in the home already even after just a few weeks of working with him. His anxiety has been lowered tremendously. He is good in the home with my girlfriend and her kids and was well behaved when a friend of mine visited on Thanksgiving as well. He is a much calmer, gentler companion.
We are going to continue with everything you outlined for me during our session but I wanted to take a moment to tell you how much of an impact your positive training methods and patience have had. Thank you so much for what you do and how you do it."
Elaine Stryker, Pennsauken, NJ, Jaxx's human family

| | |
| --- | --- |
| "After a year home with only us, a move to a new house and the news of a baby on the way had our dog Mack acting out left and right. He was barking at any- and everybody who would listen, he was biting the air when bikers and runners went by on our walks, and he was starting to really worry us with our upcoming new family member. We felt hopeless. We thought our only option was to rehome him because we were too fearful of what would happen when the baby arrived. | |
A few weeks after our son was born, we enlisted the help of Laura. She was calm and cool about all of our worries. She set in place a plan and we slowly started learning tools and strategies to help Mack feel more comfortable in his new world. We quickly realized we were letting him do things at home that would trigger his bad behavior instead of helping him be the good boy he's always wanted to be.
What Laura teaches isn't a quick fix; it takes time and dedication, but the results well outweigh the devasting feeling of having to rehome your favorite four-legged pal. He's not perfect but he's listening to our commands and is a wonderful big brother to his new little human. Laura, we truly can't thank you enough and we will forever recommend you to anyone looking for help with their dog."
Robyn & Erin Cartlidge, Collingswood, NJ, Mack's human family

"We got our Standard Poodle Sherman when he was 8 weeks old and from the beginning we knew it was important to us that he be well trained. My sister was about to have a baby girl and we see family often so having a well-behaved dog who could join us on all adventures and handle various situations felt important.
We started working with Laura and he loved her immediately. He knew who had the good treats! He has always been super food-motivated which has been helpful in our training. Unfortunately on Father's Day Sherman followed his stomach and not my commands and ate a whole chicken wing.

We googled and consulted with friends and kept a close eye on him overnight. We called the vet Monday and we're told to bring him in for X-rays. The tech was explaining to us the positions he would need to be in for the test and immediately I knew he would do well. The week before Laura had taught us the start of learning to "play dead". Sherman would lay on his back with the lure of a treat and stay in that position as long as the treats kept coming. I showed the vet tech what he could do and she was able to perform the X-rays without restraints or difficulty.
Luckily after another round of X-rays and careful monitoring he passed the chicken bones in a few days!
We are so thankful to Laura for showing us fun party tricks that can also be helpful at the vet!"
Michelle Henritzy, Haddon Township, NJ, Sherman's human family

"We reached out to Laura in the months leading up to our first child arriving when we began to observe our 8 year-old dog, Summah, was more anxious and aggressive with visitors than she had been in the past.
Laura provided us with strategies that made Summah more comfortable and greatly increased our confidence as her owners. Laura gave us concrete tools and practices we could apply right

away. From the first meeting, we noticed positive changes that increased as we set aside 5-10 minutes each day to reinforce and train. Laura also offers an overall philosophy that we really appreciated, grounding what we were doing not as disciplining a "bad" dog or behavior, but supporting our dog so she could make the best decision. It is truly amazing to see negative behaviors that we had previously written off as "Summah being Summah" disappear and be replaced with consistent, positive behaviors. We are happier and less anxious. Even more, Summah is a more energetic and engaged dog. Laura is truly a game changer and we would recommend her to anyone in need of support with their pup!"
Sarah & Roger Kligerman, Collingswood, NJ, Summah's human family

"We used Laura Garber of WoofGang. She was so helpful, knowledgeable, kind, and easy to schedule with for an outdoor session.
We previously paid lots of money to another dog trainer in Philly and thought there might be no fixing our dog's behaviors. Within one session Laura had practical solutions and insights on how to train Marlon both at our house and on walks. We went

from only being able to walk Marlon in a 2 block radius around our house and it taking 40 minutes to taking him on speedy 1 mile walks instantly after our session with Laura! Marlon is literally a changed guy.
I wish I could shout from the mountaintops about Laura and her dog training skills! I highly recommend!"
Katie Reynolds & Nick Millevoi, Collingswood, NJ, Marlon's human family

"Ollie and I started working with Laura the first month I rescued him from the shelter. I'm his third owner and he had stranger danger issues which included crowding people as they came through the front door.
Laura's training helped the two of us create drills and exercises that set Ollie up for success while meeting new people and maintaining calm in new situations. More importantly, it offered us quality bonding time during the critical first few months while we settled in with one another. By the end Ollie was able to intuit what I needed him to do without me having to ask him to do it, like automatically sitting at the front door so I could put his leash and collar on him before we went for a walk.

Laura takes a 360 approach to your dog's training including considerations towards diet, exercise, and routine. I would highly recommend introducing Laura and her techniques early on into your new friend's adoption to help the first few months go smoothly as you get to know each other. Ollie would get really excited to see Laura (aka "the hot dog lady") and he still looks for her at the park bench where we used to meet for training. Thanks, Laura!"
Alexandra Bragagnolo, Philadelphia, PA, Ollie's human family

| | |
| --- | --- |
| "We are so happy that we contacted Laura at Woofgang Dog Training to help us with training our sweet, playful, sometimes stubborn, and very energetic pup Josie! Josie knew some basics before working with Woofgang, but Laura was able to help our entire family (12, 10 and 4 year old daughters included) learn how to work with our dog with great success! Laura is extremely knowledgeable about the behaviors of puppies/dogs and her training approach is so easy to use in your daily routine with your dog. It was also very impressive to us that she was able to modify her business to accommodate for virtual sessions during the height of COVID-19. | |
She taught us how to train for companion behaviors and how to encourage our puppy to mind her manners and it literally transformed the dynamics of puppy training in our house. We are so proud of Josie! We are so thankful to Laura!"
Brandi & Andy Green, Haddonfield, NJ, Josie's human family

| | |
| --- | --- |
| "This past weekend we found ourselves at UPenn emergency veterinary hospital with Gus, our beloved 10 month old Frenchie, with non-stop bleeding gums, non-stop vomiting and regurgitation; things were getting serious and FAST. The doctor told us they needed to do chest and abdominal xrays but, given his extreme and constant regurgitation, it was EXTREMELY dangerous and didn't look good. As I sat there crying I had a moment of clarity; I heard your voice, Laura, explaining that "tricks" were actually useful and so I told the vet that he's trained with "vet friendly" cues. I | |
explained to her "bang" (roll over and play dead so they can inspect his belly -- Gus' favorite) and "rest" (he lays his head in my hands while the vets do what they need to do). I begged her to try these as I could not bear to lose my baby. After what seemed like a decade, the vet emerged and had successfully taken the xrays WITHOUT the need for sedatives but instead by using these techniques. Laura, at that moment I was thanking you from the very bottom of my heart and thanking God I found you to train Gus. You and your methods literally saved his life and I am forever indebted. I wish more people knew of these techniques because it could literally save a life. I know it did for us."
Kate Eimer, Wenonah, NJ, Gus' human family

| | |
| --- | --- |
| "Thank you so much for everything over the last few months. While Camden might not be the most behaved and best trained dog, your training guidance has helped him immensely. Tim and I were impressed with your knowledge, organization, punctuality, follow up emails and professionalism. The training sessions were fun and full of knowledge. We loved learning so many facts about dogs and your attention to detail is impressive. Camden was always so excited to see you and learn more skills. Search is his new favorite game and we can't wait to add more boxes to the mix. He is getting pretty good at it and it definitely tires him out at the end of the day. | |
We loved working with you! Thanks again, and we will continue to work with Camden daily. While he might not be perfect, we love our crazy klutzy wrecking ball. Our friends and family have noticed a huge difference in his behavior and listening skills!"
Rachel & Tim Chilleri, Huntingdon Valley, PA, Camden's human family

"Laura was so helpful in providing many useful options in helping my poor dog who has a severe anxiety issue during thunderstorms. I truly felt that she understood the stress that Bella and I experience every time there's a storm. Not only that, her concern for both of our wellbeing was extremely evident. Her many ideas and suggestions were practical and doable for me and will absolutely aid my dog during these difficult times. Thank you so much, Laura!"
Janet McCarthy, Collingswood, NJ, Bella's human family

| | |
| --- | --- |
| "Just wanted to take a moment to thank Laura Garber. Nine years ago we brought home two very small Australian Shepherd puppies, a brother and a sister, named George and Penny. They grew up together and did everything together. Tragically last year Penny died suddenly and as the year progressed George's behavior became unmanageable. He would spend most of his time awake crying and whining and seemingly so stressed out. I saw Laura's Facebook page and decided to reach out to her for guidance. She gently explained that we were reinforcing his behavior unbeknownst to us and taught us ways to deal with his overabundant energy in particular being able to exercise our older dog through mental stimulation. | |
It has worked wonders with George in a single session. George's crying and whining has decreased and after only a 10 minute session of Laura's mental stimulation puzzle suggestions we were so surprised to see that George falls fast asleep! Not only do we understand what is going on now but we can help George feel better. (And us too!)
The thing I liked best about Laura, beside the fact that her training was very effective, was that she didn't make us feel like bad dog owners. She was professional, easy to talk to, and George really liked her too! After our training session she sent us an in-depth email followup going over everything we did during the session. She also included links to various resources to further our understanding. This was extremely helpful.
Laura was patient, calm and firm and we plan to utilize her services again in the future for sure. We sincerely recommend her!"
Stacey & Dave Williams, Collingswood, NJ, George's human family

"Laura has wonderful credentials and experience training dog owners to train their dogs. But what sets her apart from others is the personal attention and warmth she brings to every session. When we first started with Laura, we and our dog Sadie had previously had 6 weeks of one-size-fits-all training at an outside location. For our very smart, but fearful and traumatized, mixed-breed dog, it actually worked against us and our relationship with her.
Within the first session in our home, Laura was able to see in what situations and locations we were having problems, to educate us as to why they were happening and how to address them.

Laura gave us immediate and sensible positive training solutions. We worked with her methods and began to see improvement rapidly.
When our vet decided that Sadie needed medical help for her fear, Laura coordinated her efforts with the vet psychiatrist so that we were all working as a team.
Laura is a great educator. And most importantly, she is grounded by her love and knowledge of dogs. One of her recommendations was that we needed to add more "fun" and "play" for Sadie. Turns out, that has been great advice for us all!"
Karen & Jim Eubank, Haddon Township, NJ, Sadie's human family

"Thanks, Laura, for all your and Tilly's help for showing Dante that a walk can be fun again! I learn so much from you at each of our sessions and it has really helped me to better understand my puppy's behavior and how to support him as he navigates our neighborhood!"
Aimee Pergine, Westmont, NJ, Dante's human family

"Our little guy is more than a handful and very expressive. After a big change in the family and a move, we realized he was super insecure and anxious. We knew that we had to find a way to communicate more effectively -- and we were lucky enough to be blessed by the incredible, highly skilled and profoundly effective Laura from WoofGang. The most important thing she focuses on is building trust. Positive reinforce-ment and practice with fun exercises literally rewired our awesome dog's brain and his behavior. He was hugely improved after the very first session and kept getting happier and better adjusted from there! If you want what's best for the fuzzy love of your life, please do not consider any other form of treatment. Laura works with a kind and gentle hand and trains the humans just as much as the pets. We're so grateful -- Auggie is too!"
Michael Cooper, Collingswood, NJ, Auggie's human family

"Words cannot express how thrilled I am to have had the opportunity to consult with Laura! I recently moved and my 12 1/2 year old cockapoo was not adjusting well. I was on the verge of being evicted. Even more upsetting to me was knowing my dog was suffering. Laura gave me some very easy tips that I was immediately able to put in place with Bella. So far, so good! It's been a very short period of time but I was able to exhaust Bella and make her content. I went out for a short period of time and there were no complaints from the neighbors! Small but mighty steps! If it wasn't for Laura, I don't know what I would have done. Thank you, Laura, for your great depth of knowledge, thoughtfulness, and resourcefulness in helping my best friend and me! I will always remember your kindness to me at such a difficult time!"
Jen Donohue, Claymont, DE, Bella's human family

"So lucky to have found Laura to work with our rescue, Carson! Realizing we needed help with fear issues while walking and training to strengthen our bond with Carson, Laura provided the direction we needed to help him and create a better home environment. Laura's knowledge and explanations of how and why the methods work made a difference after the first meeting. Just seeing Carson respond to Laura's friendly and positive way she worked with him was great. The experience was educational and fun and I highly recommend Laura; she's great at what she does and can truly make a difference!"
Denise & Brian Sparks, Laurel Springs, NJ, Carson's human family

"We want to thank you for how much you have done, so far, for Ollie. You suggested doggie day care, the ThunderShirt and Gentle Leader, and to get Ollie a "sibling", Stanley. These things, along with the behavior exercises you have taught us, have made a world of difference. We may not have been able to live with him otherwise. It made a tremendous difference in his behavior and in our lives. And we are now able to get Stanley off to a great start, much earlier than Ollie. We will work with both as often as possible, and we will have you back to reinforce owner training, which will likely be the biggest issue! Thank you again for all the help!!"
Sandy & Lloyd London, Bensalem, PA, Ollie's & Stanley's human family

"When we got our new very hyper and happy Schnauzer Lola May after several years without having any puppies at home, we were lost. That's when we heard about Laura and called her to have what we thought it would be a "small training period". It was not. Laura helped us a lot with house training, understanding Lola's behavior and exercising tips. The entire experience with Laura was amazing. Laura calmed us down letting us know how to deal with Lola's hyper attitude and showed us so many great ways to get control of all situations. Laura was always understanding and patient. We were so pleased to get to know her and learn so many things with her. We just moved back to our country and everybody is really impressed at how well-trained Lola is.
We (Lola, Paolo and myself) give Laura a thumb and paw up! Thank you Laura!!! Hope to see you here in Brazil very soon!!"
Wellington Mendes & Paolo Romero, Sao Paulo, Brazil, Lola's human family

"I just wanted to write to you to say thank you SO MUCH for all your help with Bodie. You changed our lives!
I am pretty sure that at this point I could star in a Lifetime Movie-of-the-Week entitled "40 Year Old Woman Gets New Perspective on Life When She Learns How To Train The Puppy She Unexpectedly Inherited During Divorce". You'd have to take a starring role in this film!
Bodie is SO much happier and adjusted and, yes I know it is a cliche, but he has become my best friend and I am relieved that I know how to be his, thanks to you."
Gillian Axtens, Weehawken, NJ, Bodie's human family

"Thank you for your time and patience in training Shea. You taught us important everyday exercises which I'm sure will make our lives more enjoyable. From the first day you came for Shea's training it was very apparent how well you are with animals. Your training exercises were simple but effective and you took the time to explain each one as many times as needed. Shea looked forward to seeing you come for her training classes."
Gerry Bonventre, Jersey City, NJ, Shea's human family

"I found out about you at my dry cleaners of all places when we were talking about trainers. What a good day that was! I was so worried that my Sweetie Pie was too much for me to handle, but I just didn't have the right tools or know how until we met you. Thank you so much for training me, since I was the one that really needed it. I love my girls so much and because of your help, they can fully and safely enjoy themselves now. Thank you for all of your emails, updates, tips, patience and thoughtfulness."
Michael Farino, Jersey City, NJ, Sweetie's and Roxy's human family

"Thank you so much, Laura! This has been such a great experience for Chris, Beau and me and we're so grateful for all of your advice and support over the past 3 months as we settled in with Beau and learned to adapt our lives. We couldn't be happier!"
Andrea Joy Albrecht, Hoboken, NJ, Beau's human family

"Bernard and I are so happy with our "PuppyGirl" Miz Tasha and want everyone to know that we think you are the BOMB!!!!!!!!"
Marion Hughes, Jersey City, NJ, Tasha's human family

"Thank you for everything. We've seen such massive improvements in Molly's behavior since we started working with you and we couldn't be happier with our little 'mutt'! We'll be sure to keep you posted on her progress and we'll definitely send along some pictures of her -- especially the wacky ones!"
Melissa Arlio, Jersey City, NJ, Molly's human family

"Thank you, thank you, thank you! Both Flynn and I have really enjoyed working with you over the past few months. I most certainly see a positive change in my relationship with Flynn... we seem more "in synch", which is exactly what I was hoping would happen. He's a great dog, and seems very eager to learn, which is certainly a perk."
Kelly Ward, Westwood, NJ, Flynn's human family

"I can't thank you enough. I told my husband our sessions were the best birthday gift! He's excited about learning what you have taught me as well. The biggest change is inside... I didn't realize it until I had to reform my ways. I was WAY lax. Oscar's happier, and when we take him for "business", it's almost immediate. Thanks again, and I can't wait for our next session!"
Beth Kumar, Jersey City, NJ, Oscar's human family

"Blake is doing very well. He's gained 4 pounds [...] and is his usual playful self. He's quickly becoming the puppy I knew he could be -- and we really credit you for a lot of that!"
Lauren Leatherman, Jersey City, NJ, Blake's human family

"I cannot thank you enough and am so happy to say that the lesson did so much! Not only did it help me help Kismet become a better-behaved dog but it made our walks so much more fun. When he started exhibiting his aggression during walks, I became tense and nervous every time we went out. After the training, it was the highlight of our days. Not only did we enjoy ourselves, but it made so many people come to us to ask what we were doing and for them to compliment him. I'm hoping some will call you with their own issues!"
Jin Park, Hoboken, NJ, Kismet's human foster family

"I was very lucky somebody gave me your card and I decided to call you. I was running out of options, and in front of the real dangerous situation my dog is creating, I was ready to use the electrical collar and punish him for something that is not his fault, or even sacrifice him if that didn't work. Instead of going back to the Middle East with a collar, I go back with new ideas and new methods that make a lot of sense. If only for that, my trip to New York was worthwhile. Walad and I thank you from the other side of the world."
Marina Solis, Mascate, Oman, Walad's human family

"Thank you for the amazing session. You worked magic. Mocha couldn't wait to get into the crate this morning. It was very funny to watch. I will definitely take all your advice and see how things go. Will keep you updated. Thank you so very very much! It was the most amazing hour with Mocha during our 5 years."
Acme Wu, Manhattan, NY, Mocha's human family

"Laura, I love your sessions with Didge and me. It is such a pleasure to have you in our lives. We both really appreciate what you are doing for us! Thank you so much."
Michelle Ra'ttray, Manhattan, NY, Didge's human family

"The light came on!!!! Dakota had been a family member for 3 weeks, and I was a little frustrated. Then we stumble onto Laura. WOW, just an hour and a handout later and........ progress! It was apparent within the first 15 minutes of the seminar that there was a connection between Laura and the puppies at the social hour. This led me to believe that there was hope and that I could do it too. Laura, your handout instructions were so easy to follow that, in one training session, (with me struggling to read the handout and guide Kota through the exercises), Kota learned to "touch"!!! And I saw how much Dakota loved to learned!!!! Thanks so much for that and for your support on further questions and working through our issues. Your perspective and experience have made a huge difference. It's so much fun to learn together, and we are being a team. We couldn't have done it without you!!"
Rhonda Gibson, Grand Haven, MI, Dakota's human family

"Laura has been a big help to Rosie and me when we encounter other dogs on our walks. Our walks are already much better. Laura had lots of patience (with me AND Rosie!!) and gave me good advice. Although I can't say a major miracle happened, we've had minor miracles and progress on every single walk. Thank you, Laura, for your expert advice! And Rosie thanks you, too!"
Cheryl Wabeke, Grand Haven, MI, Rosie's human family

"What a terrific first session for us and a real relief to feel like we have a better handle on what to do with Spencer. You are just wonderful both with Spencer and with us, and for that we are most grateful.
p.s. Oh, and he slept thru the night till around 5:45am and then back to bed til about 7. Not bad. We are starting to sleep again and that is so thanks to you!!!"
Chris and Gina Burns, Weehawken, NJ, Spencer's human family

"Thank you so much for all your great input! You are so fantastic at what you do!!! Lucy says "woof"!"
Kerry Ackerman, Hoboken, NJ, Lucy's human family

"Laura returned my initial email query promptly and set up an appointment for that week. I told her that Rudy responds badly to the doorbell ringing, so Laura suggested she phone upon arrival instead. I was able to unlock the door and Laura was able to enter. Laura had instructed me to keep Rudy on leash and he barked like mad, but she continued to give me instruction on what to do (and what NOT to do) and Rudy settled down to the point of allowing Laura to play ball with him. Laura emails me after each visit and meticulously explains each exercise she suggests. As Rudy needs a lot of exercise but sometimes suffers with leg pain, Laura has introduced some "mental activity" games to keep Rudy's mind active even if his body is mostly resting. She assesses Rudy's behaviors and then crafts a positive and rewarding scenario which is easy for both the dog and the human to follow. It's been a long road, but I feel like we have finally found our own "dog whisperer"."
Ellen Scheurer, Hoboken, NJ, Rudy's human family

"Laura Garber is a truly amazing dog trainer. She is an absolute wealth of knowledge regarding dog behavior and will explain things to you about dogs that you didn't know existed. This woman is right on top of her game! She can and will gladly give you reasons behind everything she does with your animal and can date it back to dog history. My dog, Wes, knows basic commands and is 100% house-broken because of Laura. She is extremely humanistic and no-nonsense. She cares, and people know her in the community. If you have issues with your pet, you must allow her to handle them one at a time. She will do the job with impressive, humanistic methods that a lot of us didn't know about growing up with animals. Go with more than four sessions -- it just makes sense -- if you're looking to really help your dog."
Dr. Michael and Mrs. Piper Magera, Hoboken, NJ, Wes' human family

"I hired Laura to work with my dog after I rescued the dog from a shelter. Laura's knowledge of animal behavior and temperament were evident from the moment we began working together and her friendly, positive-reinforcement approach to training made for a fun and educational experience all around. I highly recommend Laura's services."
Valerie Boccadoro, Hoboken, NJ, Molly's human family

Call
Laura
at
(646) 345-5116
or
email her
if you'd like to set up a private consultation.
We'd love to hear from you! Feel free to send questions, comments, or suggestions for the site to
info@myWoofGang.com
.